HR, Varaždin, Old town
Night at the "garden"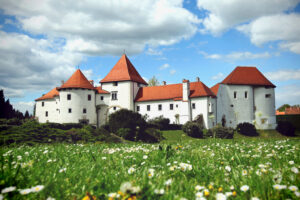 Short description of the programme: The program will include a night tour of the fort and its parts of the fortification system, one of the few preserved of its kind in Europe.
The impression will be completed by lighting the complex with torches, and the tour with lanterns with which visitors will light their way.
We will evoke the past of the fort with a concert of Renaissance music and a workshop for the youngest visitors.
Institution in charge of the organization of programme: City museum Varaždin
http://www.gmv.hr/en/