The Municipality of Bar, within the FORTITUDE project, organized a two-day workshop on destination management – HERITAGE AND INTERPRETATION, in cooperation with lecturers from the European Federation of Fortified Sites (EFFORTS) from Brussels and the leading partner in the project, Fortress of Culture Šibenik. At the workshop for managers in tourism and cultural heritage management, the topics were the digitization of cultural heritage and raising the level of tourist attractiveness of the destination. Beside partner institutions from Šibenik, Karlovac, Banja Luka and Herceg Novi, the workshop was attended by representatives of the Municipality of Bar, Ulcinj, National Tourist Organization, Tourist Organization Bar, PI Cultural Center Bar, as well as representatives of the tourism economy from Bar (travel agency Allegra and Ave Tours, Kalamper, Princess and Stara Čaršija hotels).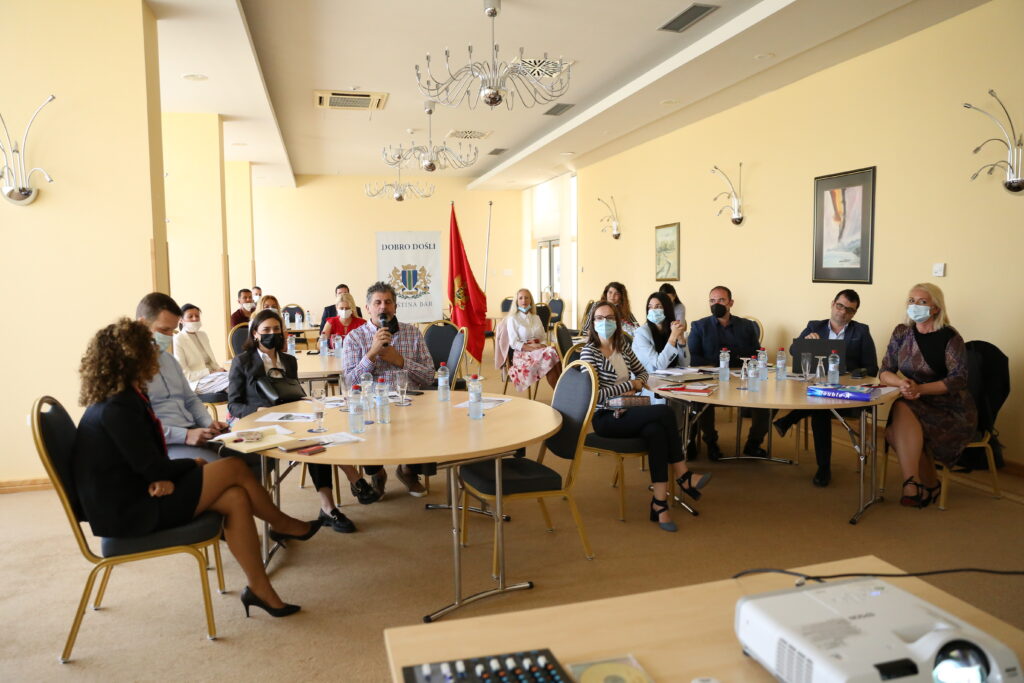 The aim of the workshop was to improve the model of tourist destination management, to improve the experiences of visitors, to achieve a higher level of tourist attraction of the destination, as well as to raise the level of knowledge about marketing and valorization of cultural heritage. The cultural and historical potentials of Bar, the possibility of digitalization of fortifications and the discovery of unused tourist potentials, with the aim of enriching the cultural and tourist offer on the territory of our municipality, are especially emphasized.
Lecturers at the workshop, experts in the field of cultural heritage fortifications, are representatives of EFFORTS, a world-renowned federation of about 200 members from 24 countries, whose mission is to exchange expertise, promote cooperation and emphasize the importance of fortification heritage as a prerequisite  for social, economic and spatial development.
The FORTITUDE project (Historic Fortresses Intensifying Cross-Border Tourism Development) is funded by the Interreg IPA CPC Croatia – Bosnia and Herzegovina – Montenegro program and implemented by municipalities of Bar and Herceg Novi and cities of Banja Luka and Karlovac, with the leading partnership of the Fortress of Culture Šibenik. The total amount  of the FORTITUDE project is € 1,618,438.72, while the budget of the Municipality of Bar is € 253,597.48. The project started in March 2020 and will lasts until February 2022.
Presentations from the workshop can be found at the following links: